Artisanal Brewers at Todmorden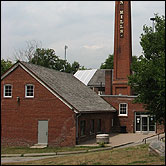 Artisanal Brewers at Todmorden
Papermill Gallery at Todmorden Mills Museum, 67 Pottery Road
A celebration of Todmorden Mill's artisanal beer making history from the 1820s. Choose from eight pairings of craft beer produced by Ontario brewers and cuisine created by local Toronto restaurants. Take home a souvenir tasting glass.
Saturday, February 7
7 – 10 pm
$50 (plus taxes and gratuity)
416-396-2819 to reserve
Part of the Winterlicious Culinary Events Series.
Posted by Bar Towel News Editor at December 17, 2008 11:04 PM