2014
08.10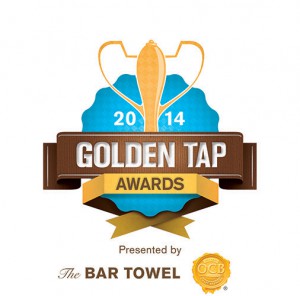 The Golden Tap Awards, Ontario's most democratic beer awards event, has launched its voting for 2014 with an expanded set of categories to reflect the ever-growing importance of craft beer in the province.
Now in its twelfth year, the Golden Tap Awards is the leading awards event whereby winners are determined through a democratic vote by the general public – and anyone can be nominated or win – as long as they represent craft beer.
This year the Golden Tap Awards is adding a new set of awards recognizing special achievements, to go alongside the established main awards.