Easter Dinner at The Abbot On The Hill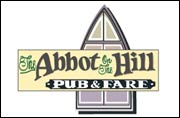 The Abbot on The Hill (1276 Yonge Street) is presenting a special dinner on Easter Monday, March 24th, pairing beers from Belgium's Het Anker and Brunehaut breweries with five delicious food courses.
There will be seatings at 6:30 PM and 8:30 PM, and the cost is $65. Call (416) 920-9074 to reserve.
Menu for the dinner:
Margriet
Brewed to honour two powerful founding women from the town of Mechelen.
Seared sea scallops
Frissee salad
Lime chilli dressing
_________________________
St Martin Blonde
The epitome of true abbey ale.
Smoked salmon stuffed cucumber
Gazpacho drizzle
________________________
St Martin Brune
The darker more mature sibling to the St Martin Blonde
Gorgonzola and brie cheesecake
Prosciutto
Raisin puree
______________________
Gouden Carolus Easter Beer
Bold lemony, with a rich and creamy head. Only 2000 cases are made a year.
Rabbit fricassee
Apricot preserves
Spiced pecans
____________________
Boscoulis
Exclusive to Abbot on the Hill. Fruity and jammy with the perfect combination of sweet and tart attributes.
Battered banana & homemade cider ice cream

Posted by Bar Towel News Editor at March 18, 2008 11:21 PM