181 King St. S Waterloo, Ont., N2J 1P7
Tel. (519) 576-9100; Fax (519) 576-0470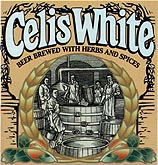 The Brick Brewery in Waterloo, whereas not the most distinctive in terms of beers or styles, deserves recognition for its efforts in combating the clout of Molson and Labatt in the Ontario market. Since 1996, Brick has been acquiring rights to and brewing dozens of new beers, all under different labels, increasing their representation in Ontario beer stores. Many of their acquisitions and new beers are not all incredible from a connoisseurs perspective, but their most recent deal, with the Celis Brewery of Texas sparked me to investigate Brick and their brewing and business savvy.
Brick was one of the first microbreweries in Ontario, founded in 1984 around the same time as Wellington County and Upper Canada. Whereas Wellington focussed on producing ales, Brick specialized in lagers. Unfortunately the diversity of their lagers did not match Wellington's brews. Their beers have been mainly bland, uninteresting lagers meant to appeal to the mainstream light beer drinker. These include Red Baron, Premium Lager, Pacific Real Draft, and Red Cap. They also make two slightly darker lagers, Amber Dry and the reasonably tasty Waterloo Dark, the beer which fuelled me in second year. However, Brick does make a very good interpretation of a unique lager style, the Anniversary Bock. Each batch is dated on the label and one bottle per six pack is dipped in red wax. A seasonal beer only available during the winter months, the Anniversary Bock and Upper Canada's True Bock are Ontario's finest dark winter bocks. Overall, Brick's core like has one great beer, and a line-up of very drinkable and affordable lagers. However, it is through Brick's business of acquisition they have bulked up their portfolio with some truly fine brews, including their first venture into ales.
Bricks' first acquisition was many years ago, an exclusive deal to brew and distribute Germany's Henninger Kaiser Pils in Ontario. This beer, coupled with their core brands, formed Brick's portfolio for years, up until 1996. That was when the president and founder of the brewery, Jim Brickman enacted a very aggressive growth strategy. Brick has since gone buying mad with new beers and breweries. One of their first moves was acquiring the rights to all Conners brands, a respected but troubled Ontario brewery. Conners produces a lager, a dark ale, a pale ale, and a wonderful Best Bitter, a beer that few probably know is a Brick beer. Accompanying Conners is the importing rights to Samuel Adams Boston Lager from Massachusetts. In February, 1997, Brick acquired all the Laker brands from Molson. Laker has a standard bland lineup of lagers (Lager, Dry, Ice, Light, Strong (yecch!)). In March, Brick sealed an agreement to brew Andechs Spezial pale lager from an isolated brewing monastery in Germany. I tried this beer at the Toronto beer festival, and however drinkable, it is not of the quality of other brewing monasteries in Europe. This past summer, Brick purchased the Northern Algonquin brewery, attached all Algonquin and Formosa brands (including Black & Tan, Algonquin Honey Brown, Royal Amber Lager, Special Reserve Dark, and the tasty Formosa Bavarian Bock). So far, Brick has been very busy purchasing beers and bulking up their portfolio. However, the most exciting manoeuvre occurred in September 1997: the acquisition of Celis White.
Pierre Celis is a native Belgian brewer, who revived the white (Blanche) style in Belgium years ago with the Hoegaarden brewery. The Belgian White style is a very distinctive wheat beer, usually cloudy and spiced, giving it the refreshing quality of a traditional wheat yet the flavourfulness of any good brew. This is a rare style not only in North America but the world: the first white beer produced in North America is Unibroue's Blanche de Chambly, an excellent interpretation of the style, available locally. When Celis' Hoegaarden brewery was bought by Interbrew, he left Belgium for Austin, Texas, to start a new brewery, naming it after himself. He used his skill in white beer brewing to create a new Celis White, one of the U.S.'s first and most respected blanches. Celis, however, has a tendency of selling out and his brewery is now owned by Miller. I do not think this ownership change has diminished the quality of the beer, though. This beer, Celis White, has been acquired by Brick to produce and distribute in Ontario. Arguably this is the finest move Brick has done so far. Brick's interpretation of Celis White is now in Beer Stores in Ontario.
Brick is an interesting microbrewery in the Ontario marketplace. It is hard to get a read on what Brick exactly wants to do in the industry. Whereas Sleeman wants to grow by focussing on their few core brands, Brick wants to buy everything and grow by having as many brands to choose from as Labatt and Molson. Many people who frequent Conners, Formosa, Sam Adams and other beers probably do not know they all come from the same brewery. I respect Brick in their aggressiveness in Ontario, muscling their way to a market share. Perhaps when Brick has reached a breathing point in acquisitions they might want to trim off some of their lame brews (how many Premium Drafts does one brewery need?) and develop a suitable portfolio of interesting beers (their three bocks, Conners Best Bitter, Celis White, etc.) and popular mainstream lagers (Waterloo Dark and Red Baron). It is hard to say what Brick might do next, but hopefully they will continue to bring in more selection to Ontario beer connoisseurs.



Filter News